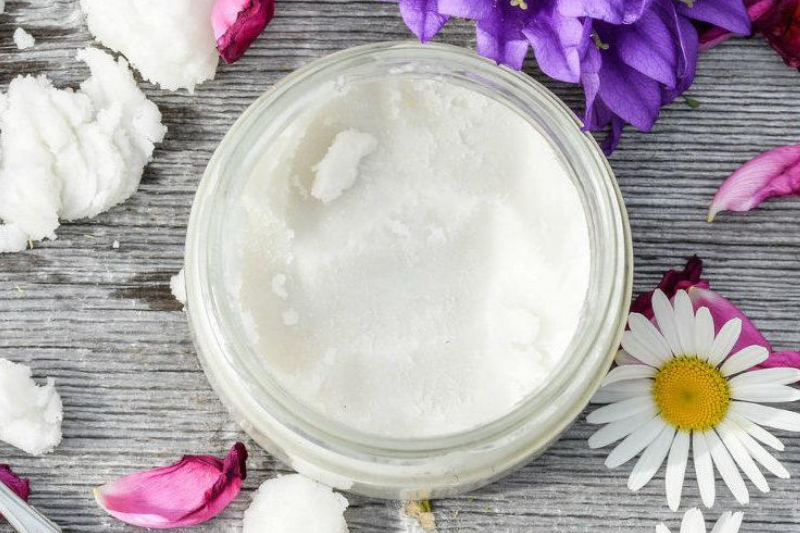 DIY HEMP LOTION
Make this easy DIY Hemp lotion recipe for yourself and/or as gifts for almost everyone on your list...
Your mom, friends, sister, teachers, and even your husband. 
Ingredients:
1/2 cup shea butter or cocoa butter
1/3 cup Andreas Seed Hemp Seed Oil
10-12 drops additional nourishing oil (optional)
3-5 drops essential oil (optional)
1 teaspoon non-GMO corn starch or arrowroot powder
Note that the shea butter and cocoa butter can be used exclusively or combined in any desired ratio. Examples of additional nourishing oil you can add would be Andreas Seed Sunflower Oil which is also excellent for the skin due to its high vitamin E content. The corn starch or arrowroot powder make the final product feel less greasy but can be omitted.
(Eucalyptus, Tea Tree and Peppermint essential oil would make for an excellent foot lotion.)
Equipment:
Measuring cups and spoons
Medium mixing bowl
Hand mixer
8-ounce jar or container
A hand mixer is the easiest way to combine the ingredients, but it can be manually stirred as well.
Let's do it:
Put the shea/cocoa butter into a bowl and mix it alone until it's soft.

Add the hemp seed oil in small amounts, mixing in between.

Add the cornstarch or arrowroot powder and the other oils.

Mix the lotion until it is to the desired texture.
If your hemp lotion comes out too thick for your liking, add a little more hemp seed oil and a few more drops of your secondary oil. Adding more essential oil may make the scent too strong.
You can also make a thicker hemp lotion, like a body butter, from this same formula minus the cornstarch/arrowroot powder. Start by melting 3 tablespoons of beeswax then adding the shea/cocoa butter and mixing. Then add the oils and stir. Pour this into a container and let it set.
All in all...
Making homemade hemp seed oil lotion is a worthwhile and fun activity to try.
You'll be able to control exactly what goes into the mix, instead of guessing what the chemical names in store products mean for your health & skin. You can also customize the formula for your unique skin care needs.
Plus, you'll get the many benefits of the star ingredient: Hemp Seed Oil. This often-overlooked oil helps keep skin moisturized and vibrant, and its anti-inflammatory properties combat common, frustrating skin ailments such as eczema, psoriasis, and dry & itchy winter skin.
Thanks to its generally safe nature and all the good fatty acids it contains, Hemp oil moisturizes the skin on a deep level. It also protects it against free radicals. These free radicals are the main cause for premature aging.
And with zero oxidation Andreas Seed Oils you don't have to worry about rancidity of your lotion.